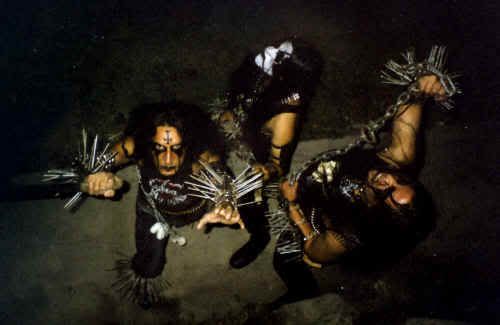 This week I play Christian Black Metal!!!
Don't worry, Then I play some Goat Semen to even things out.
Here's the playlist.
The Eat-Communist radio
Busy Signals-You got it all wrong
New York Dolls-Fishnets and cigarettes
Dead Of Night-The gods have vanished
Ghoul(japan)-Dead city
Ghoul(usa)-Mutant mutilator
Devil Lee Rot-Pirates of hell
Running Wild-The privateer
Insect warfare-Behind bars
Razor-Thrashdance
Negative Gain-Loss of self
Terminal State-Bend in pain
Slaughter-Massacra
Antestor-Veil of tears
Goat Semen-Madre muerte
Bloody Phoenix-Blasting media
Deep Shit-Digital future
And the
download link
.