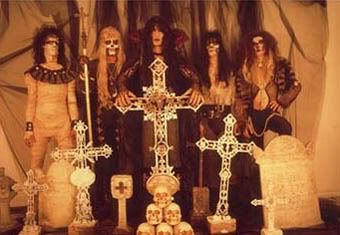 Here's this weeks playlist.
Arson-Coho coho
Inepsy-Time bomb
Endless Blockades-Pathologised
Hatred Surge-Slit personality
Midnight-Unholy & rotten
Vennt-Map of cuts
Torso-Babi yar 1
Clawhammer-Caved in skull
Signal Lost-Dasein
Capitalist Alienation-In welv
Gasp-Crawl back into your hole
INRI-Power violence
Fluisterwoud-Gitzwart in wolvenfaam
Death SS-Kings of evil
There was some technical problems this week that caused me to get started late, so Apocalyptic Raids is a little shorter than usual.
Here's the
download link
.
Tune The Fuck In!!!
THE IRON HMST*R